If there was ever a year to think outside the box it was 2019. Turbulent political and economic times meant gratuitous ideas and products were no longer enough. Armed with new technologies and, in some cases, a renewed sense of purpose, the creative industries made this a year to remember. From protest movements, to 100% recyclable running shoes we've reflected on some of our favourite creations and innovations from the year that marks the end of a decade.
Best Graphic Design: Extinction Rebellion posters by Clive Russell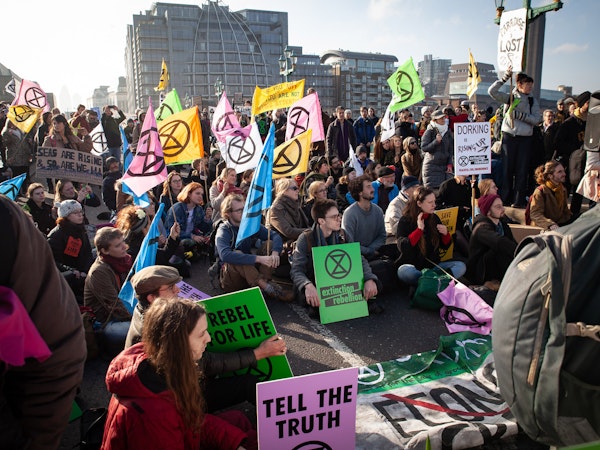 Apart from the B-word, there was another hot topic that dominated the headlines in 2019: climate change. As grassroots movements spread across the globe, in the UK, there was one group that eclipsed any that had come before – Extinction Rebellion. Respect or revile them, you certainly couldn't ignore them. This was due in part to their graphics designed by Clive Russell, contributing to their success at almost overnight notoriety and high levels of engagement.
Available for any would-be activists or supporters to download, they use an impactful combination of vibrant colour, symbols and letterpress-printed style. As Russell puts it, "One of the most important things was that this movement needed to feel really inclusive. A lot of eco movements feel a bit hippy and exclusive, and not particularly urban. It was important to have a consistent look, so we could be an umbrella movement that everyone could come underneath."
Photo via Collateral Magazine
Best Digital Design: FKA Twig's album cover for 'Magdalene'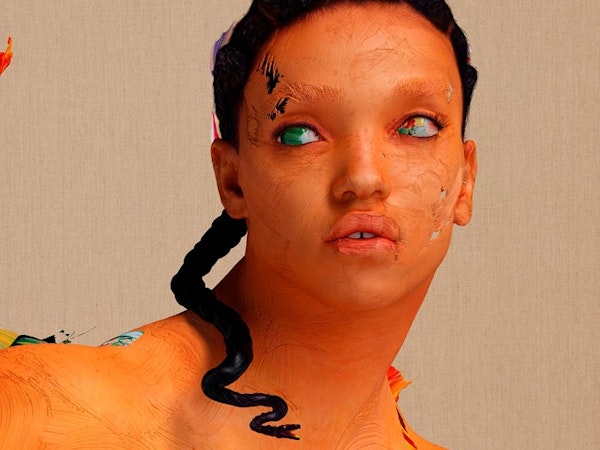 You'd be forgiven for thinking FKA Twigs' new album cover for Madgalene was more deserving of hanging in the Tate Modern than sitting in a record shop. The visionary artwork was born out of a collaboration between the experimental musician and artist Matthew Stone.
Applying his signature brushstrokes, Stone takes a multi-disciplinary approach to his work. Using both analog and digital, he begins by painting on glass before translating the images to digital. Using 3D modelling software he combines the images of paint in a way that suggests form and gives a digital feel to a painterly image.
Photo via It's Nice That
Best Technological Innovation: Tesla's Cybertruck
As the adoption of electric cars stepped up a gear in 2019, so did the competition between the big car brands to take their slice of the electric market pie. Whilst our interest was piqued by Citreon's Ami One, an electric car designed for cities that you don't even need a license to drive, the sheer ingenuity of Tesla's Cybertruck could not be overlooked.
Part dystopian nightmare, part military-grade moon landing vehicle, the Cybertruck is about as tough as it looks. We're not sure why you'd need a vehicle capable of withstanding a small-arms fire attack, but we were impressed by Elon Musk's assertion that the pick-up truck can power itself 15 miles a day, possibly more, using self-generated solar power. Now that's a futuristic idea we can get behind.
Photo via Wikimedia Commons
Best Sustainable Design: Adidas FUTURECRAFT.Loop recyclable running shoe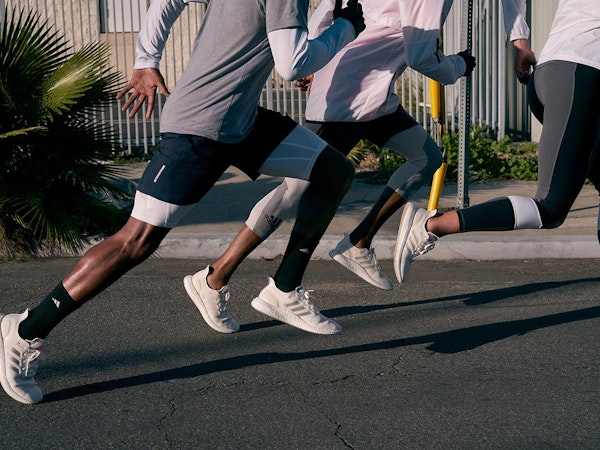 2019 saw sustainability become the buzzword of many global brands and enterprises. Adidas took the problem of tackling plastic waste one step further than most, by creating a closed-loop system for the manufacturing process of its latest performance running shoe. The FUTURECRAFT.LOOP is crafted from recycled ocean plastic and is made to be remade. Each component of the shoe is made from reusable TPU, meaning it can be repurposed again and again into a running shoe. The result? Zero waste. And for us, zero reasons to skip that run.
Photo via HighSnobiety
Best Design for Good: ThisAbles by Ikea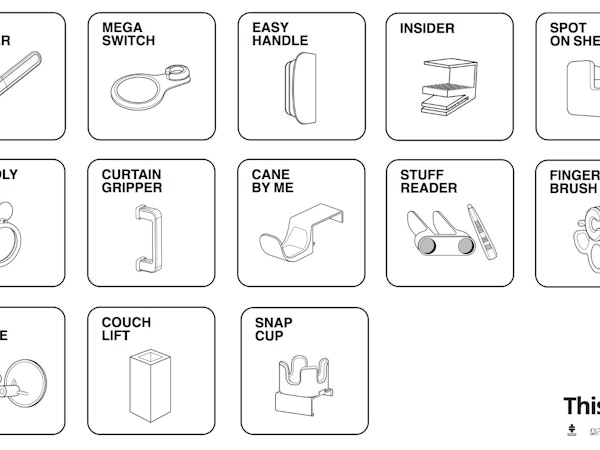 Who doesn't love an Ikea hack? And their latest is for a cause that we can really get behind. The Swedish company's ThisAbles range really stood out for us as it uses 3D-printed technology to make its products more accessible for people with disabilities. From bumpers for bookshelves, oversized zippers and corner markers for shelves, customers can print the products themselves by downloading the free plans from the ThisAbles website and taking it to a 3D printing shop.
Image via Arch Daily
Best Conceptual Architecture: Straw Bale School by Nudes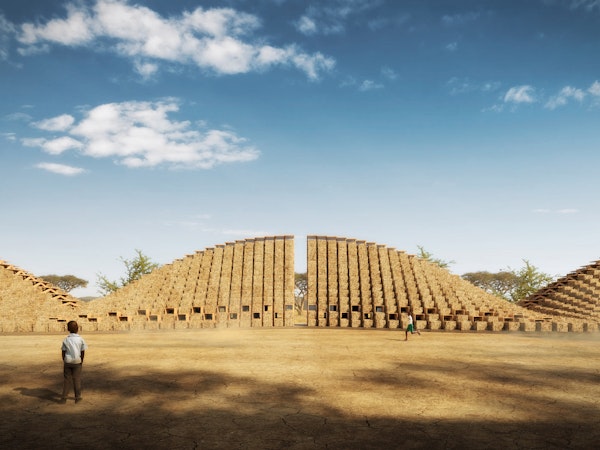 It may just be a concept right now, but we hope to see this school become a reality one day. Indian architecture practice Nudes developed the proposal for a brief set on behalf of NGO Active Africa. Making use of local materials and construction systems, the modular solution is created from a timber framework and its curved walls made from straw bales.
Photo via Dezeen
Best Industrial Design and Best Overall Design: Elvie Breast Pump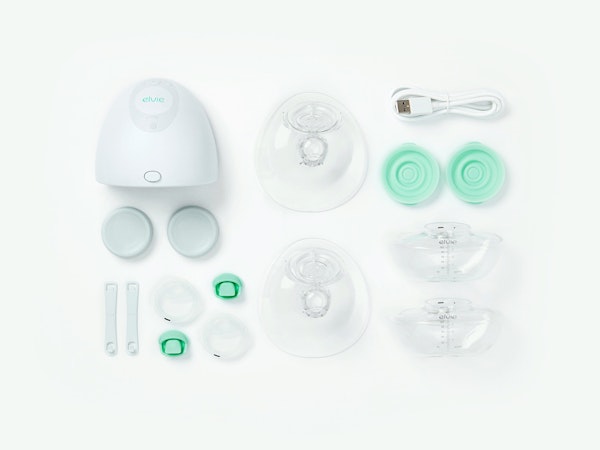 For 2019, we chose the Elvie Breast Pump for Best Industrial Design and Best Overall Design. A people-led concept with the aim of solving a real problem, we believe it will have a significantly positive impact on its users lives. And for us, that's what good design is all about.
Women shouldn't have to make do with shoddy design or pink spin-offs when there are self-driving cars in the world.
We couldn't agree more with this statement by Elvie - makers of the world's first silent breast pump. The London start-up has created a solution for mums to express, that no longer requires them to be tethered to a plug socket and attached to wires like traditional breast pumps often do. The Elvie pump is also wearable, fits in a bra and because it doesn't make a sound, mums can pump discreetly anytime and anywhere.
Photo via Parent Hive
Header image via Dezeen
Sign up to our newsletter for the latest Nolii news and our edit of inspiration from the worlds of design, tech, lifestyle and more.